By Brett Ellis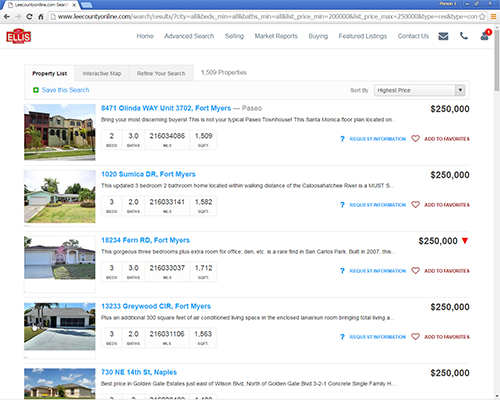 A lot of people ask what they can buy at certain price ranges in the SW Florida real estate market, so today we thought we'd pick a price range and report on that. We answer the question, "What does $250,000 buy in Lee County real estate market?"
We logged into MLS but you can do the same at www.LeeCountyOnline.com and search like Realtors do and find the same information.
What Does $250,000 Buy in Lee County Real Estate Market?
In Cape Coral we spotted a brand new home in SW Cape Coral. It is listed for $245,900 and has 2,180 sq ft. It has 5 bedrooms 3 baths and is on an oversized lot.
We then decided to see if we could find any waterfront homes with gulf access in this price range. We found 6. We found a home with 1,588 sq ft and a 10,000 lb boat lift with a spa in SW Cape Coral with gulf access. We found another gulf access home with boat lift and a pool. It has 1,436 sq ft and a single car garage. It is 10 minutes to the river …read more
Source:: Top Agent