By Brett Ellis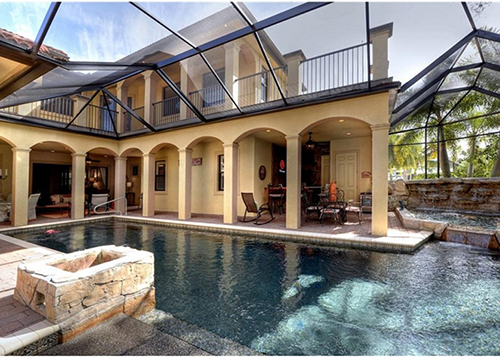 Now it really gets fun. We've been doing a series of articles on what you can buy at various price points, and today we answer the question, what does $ 1 Million buy in SW Florida real estate market?
We concentrated our search on single family homes but there are some nice condos available in SW Florida in all these prices ranges. None of the listings presented here today are our listings. In fact, in all four articles so far, none have been. We've been trying to educate readers on what you can buy, so we've hand selected some interesting properties.
What Does $ 1 Million Buy in SW Florida Real Estate Market?
In Fort Myers we found a home listed for just under $1 Million. It is a large 2 story home with over 4,400 square feet of living area. It is located between McGregor and the River and this pool just really caught our eye. There are so many great homes located in this area it was hard to choose. This is a fairly newer home built in 2007 so it was unique.