By Brett Ellis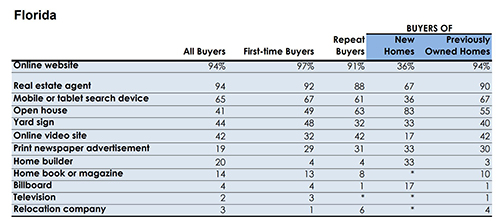 Just released home buyer's data suggests tough times for limited services brokers and for sale by owners. 94% of home buyers used a real estate agent in the home buying process. Those same buyers also used the Internet as a tool to find their home 94% of the time as well.
Limited Service brokers are brokers who provide limited services to sellers to sell their home, presumably for a reduced fee. This is not what the typical home buyer is looking for. If anything, they require increased services. They become frustrated at people who cannot answer their questions; all their questions.
The typical home buyer searches for 10 weeks before making their purchase. This is a big reason why buyers shy away from For Sale by Owners and limited service brokers. When they stumble upon a home, they're not ready to decide for a while. And when they do become ready, they want someone to help them with all the details.
The most difficult steps for buyers who purchased was finding the right property (47%) paperwork (27%) understanding the process and steps (15%) mortgage (13%) saving for down payment (9%) and appraisal of the property (4%)
Warning …read more
Source:: Top Agent