By Brett Ellis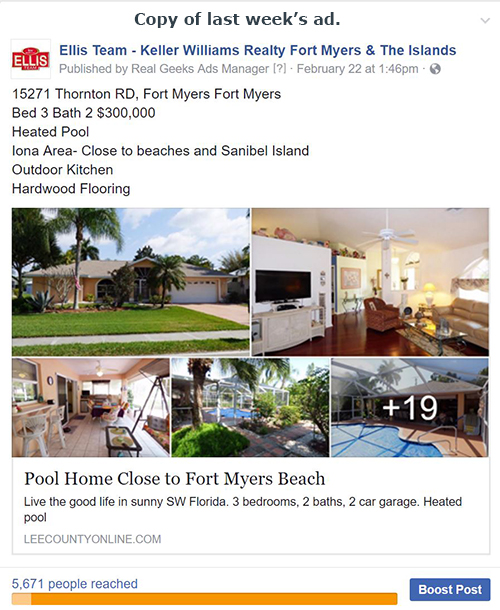 Everybody knows fish tend to swim in schools. The same is true with buyers. 93% of buyers search online, so knowing where they are and how to reach them is integral today. Targeted marketing attracts schools of online buyers.
This past month we've held some open houses. We had one 3 weeks ago and 45 people showed up. Last week we held one and 40 people showed up. The lender who agreed to sit with us and help pre-qualify buyers who might need assistance was amazed. He said he'd never seen anything like it. He went to 6 open houses last weekend and none had that kind of traffic but ours.
We've developed a particular set of skills that finds specific buyers and brings them to your door. We are targeting buyers, and they love it. We asked each buyer who came through how they found us. Many said the open house popped up on their phone, while others said they saw it online. Were they mad they saw one of our ads? Heck no, they were glad, and they acted and showed up.
In any …read more
Source:: Top Agent