By Brett Ellis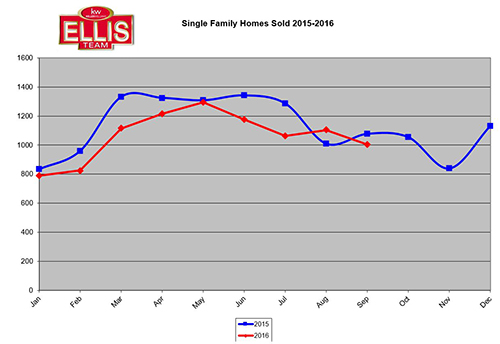 Real estate shifts are the natural ebb and flow of the market. The real estate market never stays constant. It is affected by supply and demand, employment, the economy, interest rates, weather, political forces, and more. Our world is in a constant state of shift, so why would the real estate market be any different? We'll show you why the SW Florida real estate shift is real and it is in effect.
Nobody would expect the stock market to stay the same each day. People know that it goes up and down, and many times it does so in the same day.
Currently the SW Florida real estate shift is on. Last week we reported that sales prices have been flat all year. Some prices ranges have gone up and some have gone down, and overall the market is flat. If you didn't read last week's article on about SW Florida home sellers we'd encourage you to go back and read it as the graphs show perfectly what is going on with prices.
SW Florida Real Estate Shift is On
Today we'd like to focus on closed sales. As you can see from the …read more
Source:: Top Agent