By Brett Ellis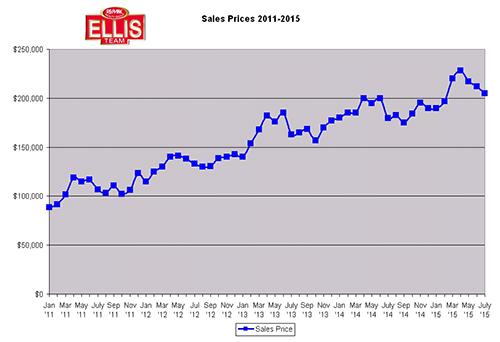 The past several weeks we've been providing some nice articles on tips to sell your home, information on online real estate scams in SW Florida, updates on inventory supply, and understanding today's home buyer and why that's critical to a sale these days. By the way, you can catch up on these great articles at http://blog.topagent.com in case you missed them.
We've kind of gotten away from pricing updates so we thought it's time to revisit. New statistics will be out between the time we write this article and the time it's published, but don't worry, we've got you covered. We're releasing unofficial stats but we're pretty confident they'll come in pretty close to our numbers.
SW Florida Price Gains in July
New numbers suggest some nice price gains in July. In fact, if we're right, median sale prices should be up around 13.95% and average sale prices up around 15.07% Our numbers were pulled August 18th and official numbers are pulled around August 10. Some Realtors could have reported July sales after Aug 10 which wouldn't make the official numbers.
Across the country markets are either rising or topping out. Here in SW …read more
Source:: Top Agent