By Brett Ellis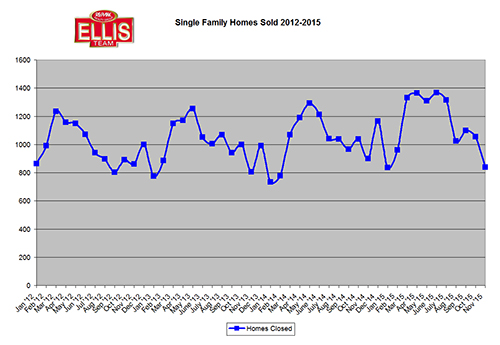 SW Florida closed sales for single family homes fell in November 6.7% in SW Florida. Many are blaming new Federal guidelines known as TRID for delayed or cancelled closings, and there may be some truth to that. However, a deeper look inside the numbers presents another theory as well.
Cash sales also fell 12% in November. Cash sales were not affected by the new rules, so this would dispel the idea that the entire slowdown was caused by delayed closings caused by TRID. It could very well be there are fewer closings because there is less active inventory to sell.
Active single family home inventory fell 5.1% in November, down to 5,010 listings as compared to 5,277 available last year. It's hard to keep losing inventory each month and expect closed sales to rise. Statistically it can't happen forever, and this is why it's putting pressure on prices to rise. And rise they have!
Before we look at prices, there is some good news on the inventory front. New listings rose 10.7% in November. 1,661 new listings came in this year compared to only 1,500 last year. We are seeing more listings hitting …read more
Source:: Top Agent