By Brett Ellis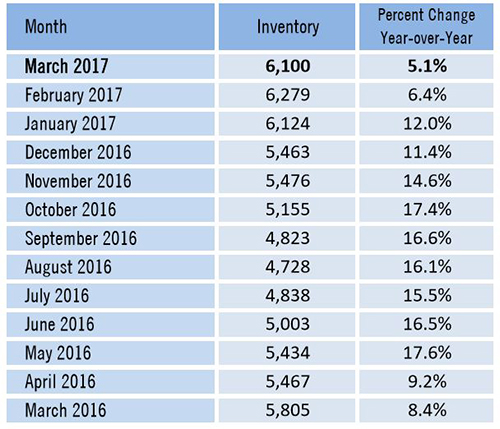 Is it possible to have rising real estate sales at the same time as rising inventory levels? Obviously, it is possible as Southwest Florida real estate inventory rises as sales grow in March.
Most people equate rising inventory levels to lower sales which is usually what leads to the rising levels in the first place. However, in years past I can think of a few scenarios where this absolutely wasn't true.
I remember back in the late 80's and early 90's talking about a subdivision called Eagle Ridge. Back then we had discussions that every 3rd home in there was on the market. Sales weren't frequent enough to work down that inventory so it stayed relatively constant back then at every 3 houses on the market.
Fast forward to years later and there were very few sales and almost no homes on the market. When one did come on the market buyers would ask if it was a tough neighborhood to sell in because there were no sales. The reason there were no sales prior to that is because there was no inventory to sell. Had there been inventory we would have sold them all.
This is …read more
Source:: Top Agent