By Brett Ellis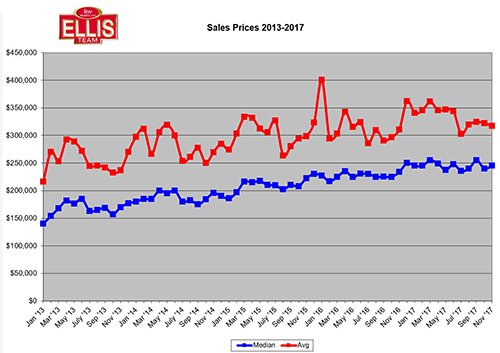 It's hard to believe we've watched local Southwest Florida home prices rise $100,000 since 2013. Official numbers were just released for November which shows the median home price in SW Florida at $245,000. The average home sale price in November was $317,109. Compare that to 2013 when the median sales price in November was $170,000 and the average was $236,550. That's not quite $100,000 difference but you only need go back just a few more months and we're there.
Southwest Florida Home Prices Rise
What's caused home prices to increase so much, and will it continue? The past is always easier to explain than the future is to predict, so we'll start there. Our market over-corrected to the downside so we had lots of room for upside pricing. Our market statistically bottomed in 2009 but not for all price ranges. The upper end took longer to correct.
The boom only did one thing. It brought needed housing to SW Florida. Because the boom involved flipping, we didn't have the end user to sustain the market. It was a False high. The error wasn't the increased housing the boom brought. It was …read more
Source:: Top Agent