By Brett Ellis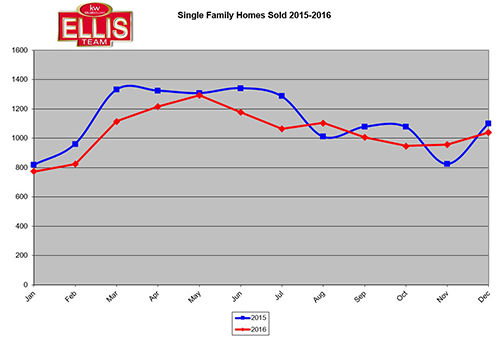 Southwest Florida December home sales were down 5.5% from last year and pending inventory fell 8.4% from last year, a worrisome sign to agents heading into 2017.
December 2016 may be an abnormal year as we just came off the most contentious election cycle I can remember. January sales normally don't start heating up until the 2nd half of the month. Already we've seen strong buyer activity which may be a sign that consumers are now moving forward after a lull in 2016. Potentially we have a lot of pent-up demand. Consumer confidence seems to have increased post-election.
Single family home prices increased 8.7% over December 2015. Many of these sales would have been in place before the election, so that is a positive sign. Listing inventory declined slightly from November although it is up 11.4% from December 2015.
We'll be keeping our eyes on inventory levels moving forward into 2017 as well as pending and closed sales. One month does not make a trend. So far we're still seeing mixed signals but all indicators were pre-election.
The other thing we'll watch in 2017 is interest rates and job creation. Interest rates …read more
Source:: Top Agent