By Brett Ellis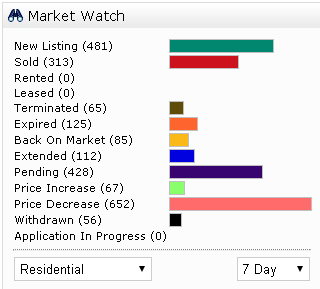 So your home hasn't sold yet this season? Don't fret; you're in the same boat as a lot of Lee County home sellers. January and February started off a little slower but we have seen an increase in buyer activity the last few weeks. Will it translate into stellar numbers? We'll have to wait and see.
January closings were off but we're predicting February number of closings to come in higher than last year. So far sales prices are up versus last year but not so much over previous months. We have noticed some multi-million dollar closings in February which will help the averages but not necessarily the median prices.
So your home is on the market and you're wondering if it's time to worry. Worrying won't do you much good. It's important to study the numbers and if there has been a shift in the market the sellers most informed will get out first. Our market is constantly moving and being influenced by external forces. It pays to keep abreast, especially when you're ready to buy or sell.
If your home has been on the market awhile it's either not being …read more
Source:: Top Agent