By Brett Ellis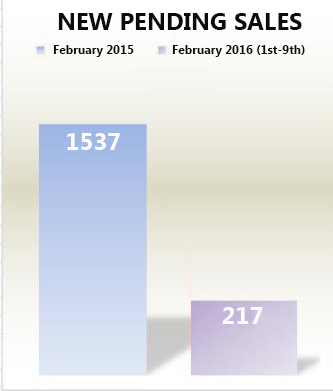 Is there a shift in SW Florida real estate market? Many agents I've talked to have complained that buyers thus far this year lack a sense of urgency. They're making offers at times but then shutting off to counter-offers. For some listings, there are no offers at all.
Last year it was common to have multiple offers per property. Prices were rising and Realtors could price homes ahead of the last known sale. This year might be different. We've noticed a slowdown of offers on homes priced about $275,000 and up. One Realtor we talked to this week has noticed a slowdown on homes over $200,000.
Is the stock market affecting the real estate market? Some speculate yes, others aren't so sure. Sometimes there is a flight to tangible assets like real estate when the stock market is in trouble. Other times the stock market affects consumer confidence and people are afraid to do anything.
Let's look at some of the numbers. Just because Realtors start talking doesn't mean the numbers bear out their suspicions.
Last year there were 1,537 new pending sales in February. As …read more
Source:: Top Agent