By Brett Ellis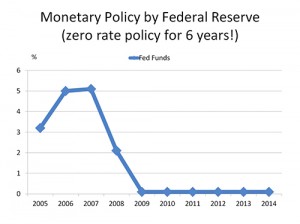 Last week we discussed economic forces that will affect SW Florida real estate. Much of this information was shared at the CCIM Outlook Conference in January. Dr Lawrence Yun was the keynote speaker and he was a wealth of information. Lawrence is the chief economist at NAR (National Association of Realtors) This week we'd like to focus on renting versus buying real estate.
Lawrence had some slides for the commercial brokers about how rising interest rates will eventually cause cap rates to rise, but there is a cushion so they may not have to rise immediately. Rising cap rates can negatively affect property values.
Lawrence also presented data how rates are expected to rise starting this year and how that will affect mortgage rates.
If you look at the Monetary Policy graph you'll notice that the Fed has kept the Fed Funds rate at 0%. The Fed Funds rate is the rate banks and depository institutions lend balances to each other overnight. I won't bore you with details on how this works, but suffice it to say 0% is pretty low.
0% also isn't the norm and …read more
Source:: Top Agent