By Brett Ellis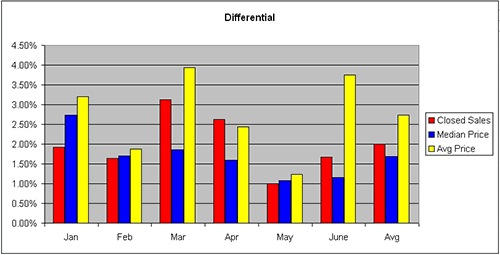 Most people do not know that last year's sales prices have recently been revised down, so when this year's numbers are reported the gain looks better than it would have been had they been left alone. This means the reported real estate numbers not what they seem. For example, the official median price reported back in January 2015 was $190,000. 2016 median price was reported at $227,000, which was a 19.47% increase. Not too shabby. However, January 2015 numbers were revised down earlier year to $185,748. This now makes the gain 22.21% instead of 19.47%
That's all well and good when the numbers are spectacular, but what happens when the market begins to tighten? We reported back in February that the market was in a Shift. Few people realized it at the time as we were still reporting 20%+ gains.
Real Estate Numbers Not What They Seem
In May the gains were down to 4.65% and that's with the benefit of revisions. If they went with original numbers, the median single family home price was only up 3.57%.
Earlier this year I questioned the numbers. Back in March the local Board of Realtors received …read more
Source:: Top Agent