By Brett Ellis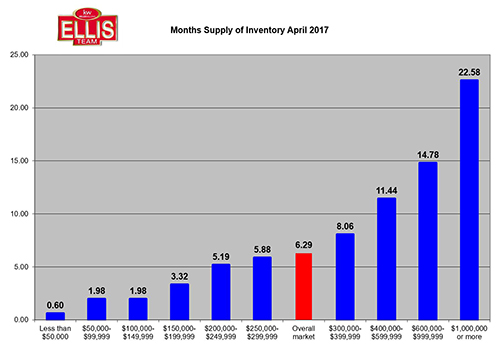 There are several indicators to judge the real estate market in SW Florida. A few of the things we look at are Inventory levels, pending sales, closed sales, and price changes. Real estate inventory levels grow in SW Florida.
A neutral market is considered to be 5.5 months. When we last calculated month's supply of inventory back in December 2016 the overall market supply for single family homes was 5.65 months. That number has grown to 6.29 months. That's still a healthy number, however it is growing. This could be an indication of a shifting market.
Market shifts are entirely normal. They are as guaranteed as the weather changing, so it's nothing agents fret about one way or the other. Experienced agents are accustomed to dealing in shifting markets. The way you market and sell does change as the market changes. In fact, just last September the average supply was 5.07 months. We warned months ago we'd be keeping an eye on these numbers to see if the trend continues.
Real Estate Inventory Levels Grow in SW Florida
Since September we've seen an increase of more than 1 month supply of homes on the …read more
Source:: Top Agent