By Brett Ellis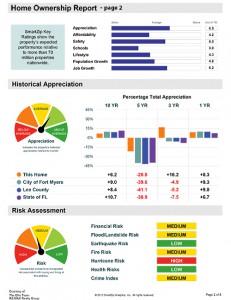 Are National Real Estate Values in Decline?
Each week I scour articles on the real estate industry just to get a feel for what may be going on locally and up North. Some articles are factual and some are quite comical.
Today I ran across an article on CNBC speculating that home prices could be in for a triple dip. Of course the headline grabbed my attention and I wanted to read further.
The article's premise was that nationally home prices appreciated at a 1% rate from the 2nd to 3rd quarter of this year and that the rate last year was 3%, so a meltdown may be in the works.
The article rated the West as a highly over valued market and they feel as the West goes so goes the rest of the country.
I am not an expert in all markets across the country and I cannot tell you if the national market will go up or down this year, but I can tell you I see some flaws in the reporting. It's true, I have been hearing rumblings from agents that buyers have chilled in certain markets, but then again this is normal. Some markets do well …read more
Source:: Top Agent