By Brett Ellis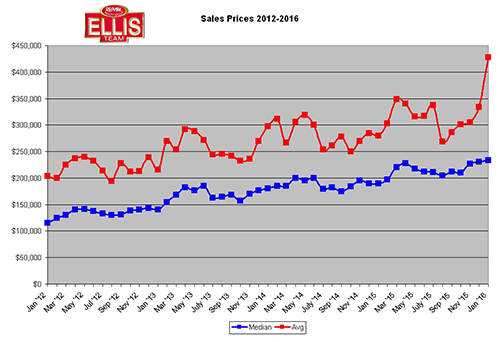 Official January 2016 real estate sales numbers are in for SW Florida and as expected single family home sales fell 5.5% Condo sales were down 7% from last year.
Median sales prices were up 22.6% over last year; however they were only up .87% over last month. We did see a big jump in mean average sale prices in January, going from $280,186 in 2015 to $427,536 in January 2016. That's a 52.6% jump. One reason we don't use the mean average is because one large sale can skew the numbers.
Pending inventory fell 13.6%. Some say it is because we have fewer inventories to sell while others suggest the market may be taking a breather and leveling off. Now that the stock market has recovered some and oil has rebounded off its lows, maybe we'll have a sense of stability going forward.
Of course we have that election thing hanging out there and I think everyone can agree this election cycle is like nothing we've ever seen before. If uncertainty creates confusion, we've got it in this election process.
Within the next few months perhaps the economy's future will come into focus and people can start …read more
Source:: Top Agent