By Brett Ellis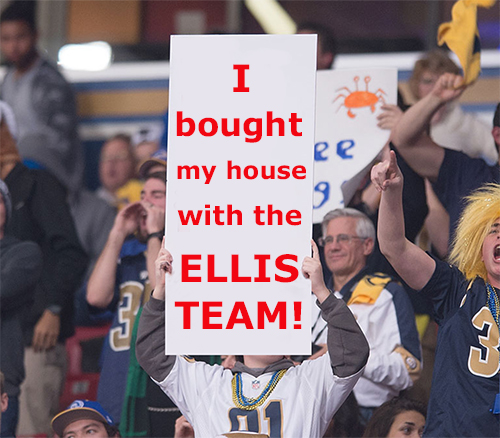 It takes a team to win a Super Bowl. This weekend America will tune in and watch the two best football teams square off in the Super Bowl. Fans will be rooting for their team. Others will be watching for the commercials, and others just love a reason for a party. Super Bowl weekend is one of the biggest party gatherings of the year. There's just something in it for everyone.
It Takes a Team to Win a Super Bowl
Winning a Super Bowl is a lot like a winning real estate transaction. All football teams start pre-season, endure a grueling season, and the most successful teams at end of year have a chance to compete for the grand prize. Sure, you can make some mistakes along the way. You don't need a perfect record during the season, but you do once the playoffs start. One setback will end your season and its game over.
In real estate, the pre-season is interviewing and selecting agents if you're a seller. Having the perfect agent doesn't matter if your goal is to win some and lose some. If your goal is the grand prize, which is …read more
Source:: Top Agent