By Brett Ellis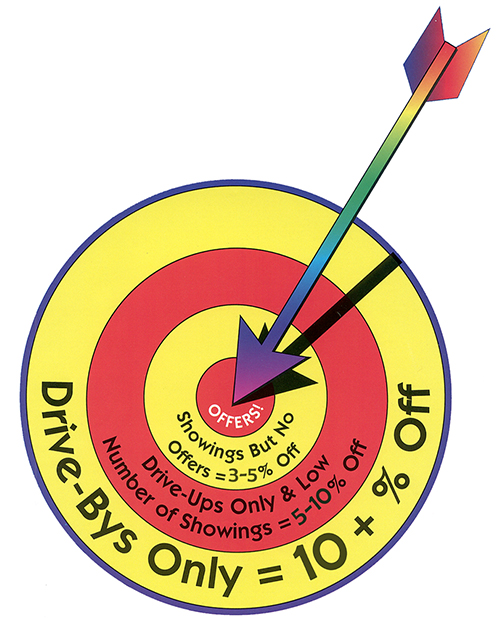 Last week we wrote about sellers in SW Florida who have had their home on the market this season and their home hasn't sold. We talked about market activity and closing statistics as well as the latest pending stats. In that article we mentioned one sentence that elicited responses from readers "We have a graph we send our sellers that shows typical showing activity." This week we'll focus on the question, is your price on target?
We have a lot of information we send our sellers that educates them on how the industry really works and how best to sell their home. We don't normally share all this information with the public, but in this case we're going to share the pricing target graph.
This graph is based upon research and showing data over many years in many markets. We know that the seller sets the asking price and the market determines the value. Over time the market speaks to us.
Some sellers place their home on the market and receive lots of showings, while other go on and receive little to no showings. Is the market speaking to you? Perhaps this guide may answer some …read more
Source:: Top Agent