By Brett Ellis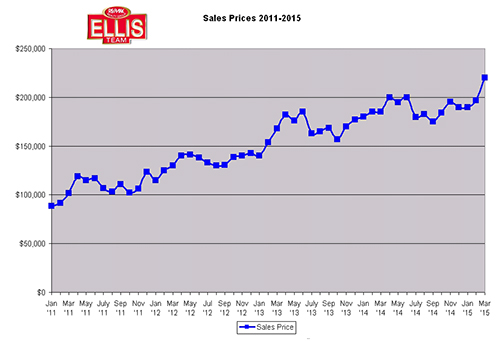 Official sales numbers were just released for the SW Florida real estate market and sellers will be pleased. Median home prices are up 18.9% over last year and average sales prices are up 30.8%. March median sales price came in at $219,938. This is the first time median sales prices have crossed over the $200,000 threshold since the decline of the local real estate market. People always ask us, is now the time to sell in SW Florida and what do I need to do to get my home ready to sell?
We'll have a free report for potential home sellers at the end of this report that will answer the 2nd question. In fact, we have 8 free reports and we'll tell you how to get them.
Sellers may want to consider 2 pieces of information about the market. Sales prices are at a renewed high. I feel like saying all-time high because this is a new market. The old market reset years ago. However, since prices did hit these highs and then some years ago, I won't call it all-time.
Secondly, inventory is down and possibly going lower. You can see by …read more
Source:: Top Agent