By Brett Ellis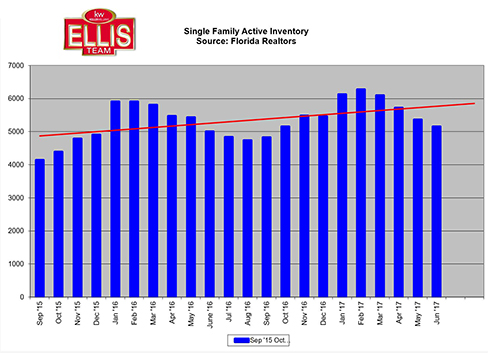 I recently read an article in USA Today about how the housing inventory shortage nationwide reached 20-year low and how it's affecting the market. While every market is local and is influenced by its own factors we do not work in isolation of other markets. Therefore, national stats are also of interest to us.
For instance, if the economy is down nationwide chances are it's affecting us here in SW Florida. Additionally, if snow birds have a hard time selling their properties up North, they may not all be able to purchase down here.
The article mentions there is a 4.3 month supply of homes on the market nationwide. Locally we calculate the supply to be 4.22 months, so we're pretty similar to national statistics. One of the reasons mentioned in the article for the tight supply is that baby boomers aren't likely to move in the next year. 78% of baby boomers are happy with where they live, and baby boomers own about 33 million homes.
While many baby boomers would love to move to Florida or Arizona, some are reluctant to leave family and friends behind. While this is mentioned in the article, …read more
Source:: Top Agent