By Brett Ellis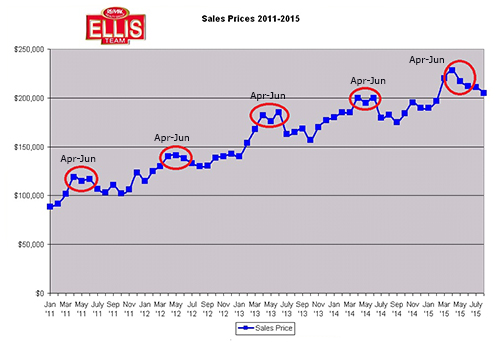 For months we've been telling sellers it may cost them to wait when selling their home. This is true for a variety of reasons, but the two most important are when you sell, chances are the home you'll purchase to replace your current home is also increasing in value, and because rising rates affects your buyer and your next loan too if you're getting one.
That's not the purpose of this article though. While sellers wait for the absolute highest prices on their home, they should keep in mind that prices won't rise 12% per year forever. We're predicting another good season. Inventory is low, rates are still pretty low, and demand is high. However, demand begins to fall off at certain prices. So we ask the question, has a seller slowdown begun in SW Florida? Let's take a deeper look.
If you look at the graphs, you'll notice that typically home prices peek around April each year and again in June. Many times June is even better than April. This year, we saw the peak in April but didn't see the 2nd peak in June.
Furthermore, homes closed in SW Florida usually peaks …read more
Source:: Top Agent