By Brett Ellis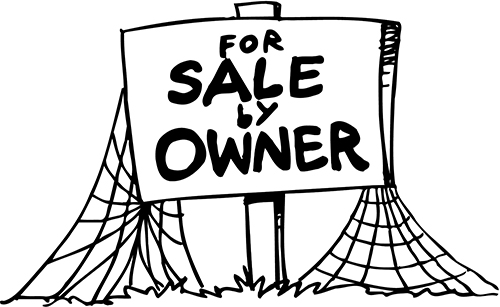 Only 8% of recent home sales were FSBO sales which indicates for sale by owner sales at all-time low for the 2nd straight year.
Most for sale by owners want to try and see if they can save the commission, and who could blame them. Everyone wants to save money. What matters most is how much is in your pocket at closing.
The average FSBO gives up after 2-3 weeks when they get no showings or so many showings and no offers that they get tired of the process. They don't know who they are letting in their home and what their motivation is. If it's risky for real estate agents' security, just imagine how risky it is for a sale by owner.
We know that 92% of all sales go through an agent. Most sellers don't realize that only 4% of buyers viewing their home are qualified to buy it. Some don't have the income. Others don't have the credit necessary to purchase. A large percentage has locked equity, meaning they must sell something before they can purchase. This requires an agent to solve that problem. It is very frightening to sell and …read more
Source:: Top Agent