By Brett Ellis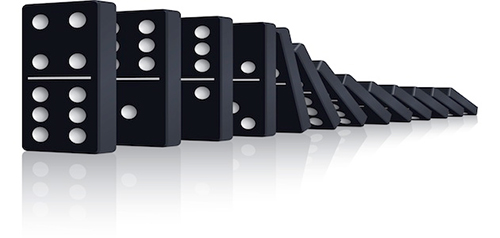 Today we have some good news to report on how the domino effect will help real estate market here in SW Florida and nationwide.
For years Realtors have complained that financing was not as easy to obtain for condominiums as it is for single family homes. For various reasons FHA would not lend in most condo projects unless the association jumped through exhaustive and costly hoops. I'm sure FHA had good intentions and wants to protect consumers and the government, but the hoops were so burdensome and arduous that condos could only be financed by FNMA or Freddie Mac secured loans.
While FNMA has 3-5% down loans, many buyers prefer using FHA financing and were forced to buy single family homes under this program. This all changed now that H.R. 3700 was signed into law this past week. More than 140,000 Realtors lobbied Congress in support of this bill and it passed the House and Senate with Unanimous votes. Imagine getting anything done in Congress with unanimous votes!
Many argue that first time home buyers do well in condominiums because the budgeting for repairs, lawn, maintenance, roofs, etc are often times built-into the condo association fee. Homeowners …read more
Source:: Top Agent