By Brett Ellis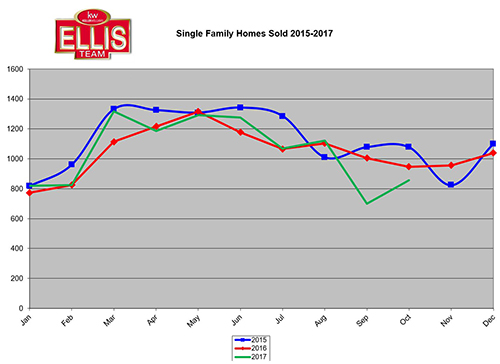 News Flash. Home sales in Lee County will be down in 2017. Current Southwest Florida home sales trail last two years, and this occurred before Hurricane Irma. Since the hurricane sales have lessened.
Lee County is not alone. Tight inventory has caused much of this. If home inventory is down, it stands to reason homes sales would be down. While inventory has been up year over year for the better part of 2017, it has been falling since February.
Last year inventory grew from October through February. The same will probably happen this year. What is not growing, at least since the hurricane, is the new pending sales. Of course, they were down drastically in September -47.8%. Some thought we'd see a rebound in new pending sales in October. We're still down 3.5%
We know closings are down for 2017. We also know new pending sales are down. If new pending sales are down it means we don't have a reasonable way to catch up to last two previous year's numbers. It wasn't likely before the storm and sure isn't likely now.
Real estate agents are probably …read more
Source:: Top Agent