By Brett Ellis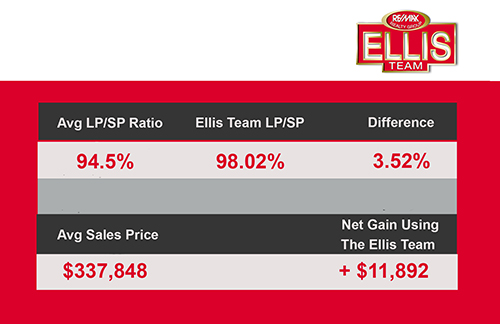 In the real estate industry one of the metrics agents use to measure their success against the market is the List Price/Sale Price Ratio. We know that the sooner the seller prices their home to the market the quicker it will sell and for more money. Overpricing simply insures it stays on the market longer and sells for less money later on. While this may sound counter to logical thinking, it is a truth known in the industry and born out by statistics.
The Realtor recommends the price, but the seller chooses which Realtor to hire and which price to list at. While the seller sets the price, the market determines the value. If it is overpriced it will languish on the market.
Assuming you have a home that is priced appropriately, there are statistics to measure the market and the average agent's effectiveness. For instance, the average agent selling a single family home in Lee County Florida in July of 2015 did so at 94.5% of asking price. In other works, the buyer received 5.5% off asking price on average.
Could Choosing the Wrong Realtor Cost You Money?
We've been monitoring this statistic over the course …read more
Source:: Top Agent