By Brett Ellis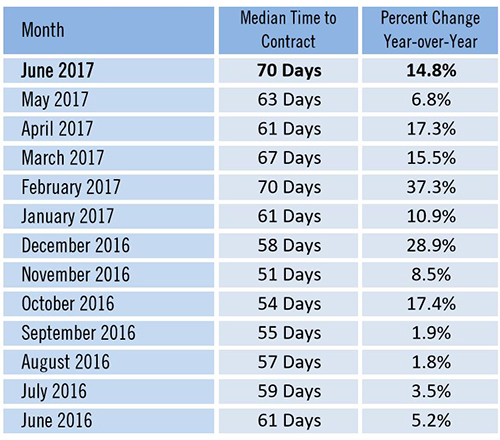 Let's start with what we know and work backwards. Homes priced $200,00 or less are flying off the shelves with multiple offers. Homes up to $250,000 are as well in some neighborhoods, but not all. This assumes the home is in good condition and priced correctly. So, you might wonder why we're asking the question, are changes brewing in Southwest Florida real estate market?
Buyers are still buying; however, we're noticing they're price sensitive now. Prices have gone up so much perhaps it's testing the limits of what buyers can or will pay. Sellers are counter-offering offers and buyers aren't just accepting that. They are negotiating back and forth until both are happy. Some buyers are walking from counter-offers. We've seen this over the years and it appears it's no longer a seller's market across the board.
The numbers from June seem to bear that out as well. The median time to contract jumped 7 days in June from May's numbers, and 9 days from last year. It's taking longer to get contracts on houses. It'll be interesting to see July's numbers in a few weeks.
Median time to …read more
Source:: Top Agent