By Brett Ellis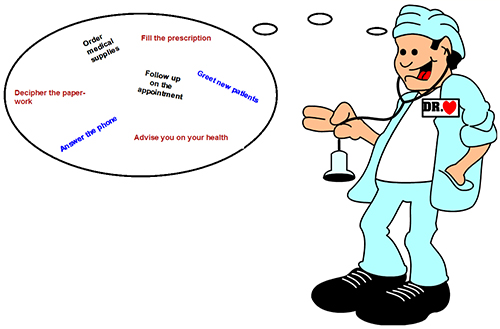 The last few weeks we've been reporting official Southwest Florida real estate sales numbers, and the numbers look good. This flies in the face of what some sellers and some agents are saying about the market. Real estate tends to be an emotional item. It is for buyer and seller, and for agents alike. This week we'll focus on why you should avoid Dr do it all when selecting a Realtor to sell your home.
Buyers and sellers tend to get caught up in their own personal transaction. Agents tend to get caught up in their overall production. Sometimes agents confuse their own production with that of the overall market, and often they are completely different.
The typical agent's production cycle is up and down. They prospect, farm, and lead generate which leads to appointments. As they take appointments they get busy. A lot goes into working with a buyer or bringing a listing to the market. Both can be time consuming. As transactions begin to occur, all of the prospecting, farming, and lead generating tends to stop. They must focus limited resources on the ultimate goal, getting the deals closed.
Once …read more
Source:: Top Agent