By Brett Ellis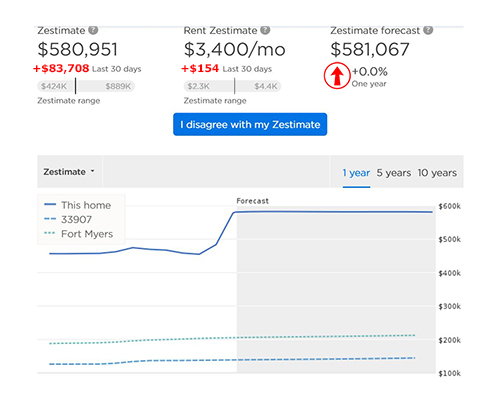 One of the common question real estate agents get from sellers centers around a home's Zestimate on Zillow. Deep down sellers know what homes are selling for in their neighborhood and how their home compares. Often, they just want to try a much higher price simply because Zillow says their home is worth more. We attempt to answer the question, Are Zillow home value zestimates purposely inflated?
The buzz amongst real estate agents is they can't believe how far off many Zestimates are these days. Agents laugh anytime the words Zillow and home values are mentioned in the same sentence because they know they'll have to explain how inaccurate these things tend to be.
Last weekend I had a conversation with one of our sellers. She brought up her Zillow Zestimate. Within 15 minutes after that conversation I went outside to work in my yard and my next-door neighbor asked me about his Zestimate. He noticed it went up over $100,000 last month and wondered if the real estate market was that good right now.
Of course, his value didn't change $100,000 last month. Perhaps you've heard the story of Zillow CEO Spencer Rascoff. …read more
Source:: Top Agent