By Brett Ellis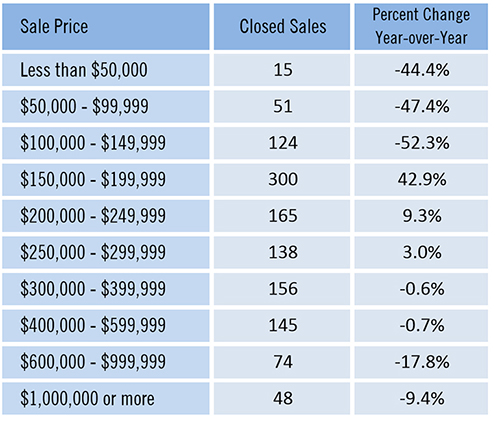 If you ask many real estate agents in SW Florida most would tell you the 2016 wasn't a good one this year and the numbers would bear that out. We've been reporting since January that sales just haven't come in like they have in previous years as inventory grew. April housing shows some signs of improvement though as sales improved.
The numbers may look a little better simply because last years numbers have been revised down. For the past several months year over year prices have been positive because of those changes. Had it not been for those changes we could have seen some negative prices.
April Housing Shows Some Signs of Improvement
So let's take a deeper dive into what we know. Closed sales by sale price dropped at the lower end simply because there is no inventory at the low end, so don't read anything into that. $150-$300k is strong. Once we get over $300,000, that's where we start to see weakening in the market. It's been this way all year.
Let's look at inventory by current list price. Here we start to …read more
Source:: Top Agent