By Brett Ellis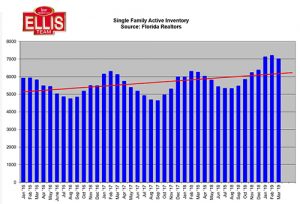 You might wonder how a successful real estate team who just had breakout sales this 2019 season could call this year's season a bust. The market wasn't terrible, it just didn't live up to many sellers' expectations. This is the exact reason why the market had so many expired listings and fewer closings this season.
In fact, of the 12 market measures we track each month, all 12 went negative in March. This is the first time in as long as we can remember that every single measure went negative. Earlier this year we pondered whether season was going to mask the shifting market we were experiencing going into season, and the answer is in.
Sellers generally want to list their home with a Realtor that is confident and positive. There is a difference between being positive and knowing the market. The Ellis Team is positive in any market. We know marketing sells homes, and when the market shifts that becomes even more important. Sellers can't discount the commission away enough to make up for what's going on in the market.
Sellers often think if the market is slow, I'll just list with a discount …read more
Source:: Top Agent