By Brett Ellis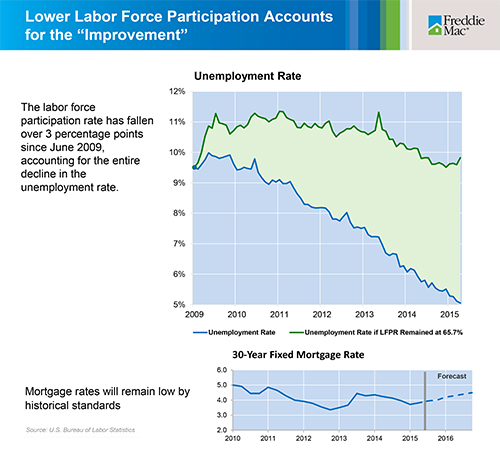 This past week I had the distinct honor of speaking in Fort Lauderdale with some of the brightest minds in the business. Throughout the 3 day conference we heard from the CEO's of Better Homes & Gardens and Coldwell Banker, the #1 real estate team in the Coldwell Banker system, HUD Secretary Julian Castro, Freddie Mac chief economist Sean Becketti, top designers, and top agents from all over the country.
2016 Housing Projections Released
Today I'm going to focus on projections made by Freddie Mac as they control a large part of the financing in the US.
Mr. Becketti projected mortgage rates to increase somewhat which will decrease home affordability. In fact, he said home affordability can disappear on a dime when interest rates increase.
The Fed may have a difficult time raising rates as much as they'd like because unemployment is so high. Basically, our government hasn't been completely honest with us. Unemployment is about as high now as it ever was. Statistically the government is stating lower numbers around 5% but when you factor in labor participation they're around 10%.
In other words, our economy isn't as strong as some would have you believe. When rates rise, …read more
Source:: Top Agent