By Brett Ellis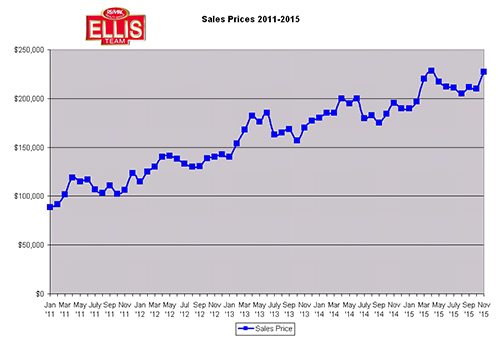 We won't have final 2015 numbers until the 3rd week in January of 2016, but by all accounts the SW Florida real estate market is going out with a bang!
November statistics were recently released over the Holidays and median sales prices of single family homes shot up 16.1% over last year. The November median sales price sits at $227,000. The averages sales price shot up 13.1% to $304,691.
Good things are happening in Southwest Florida. Businesses are hiring, people are moving here, and real estate is booming. The Lee County School Board is having a hard time finding teachers to fill vacancies. This tells us that the school system is growing and people are moving back because the jobs are here.
The time it takes to sell a home also fell 11.8%, down to 30 days on market. So basically the numbers suggest prices are rising and should you decide to sell your home you should be able to within 30 days. This is good news for home sellers.
So why doesn't every home sell in 30 days? Of the homes that do sell, half sell quicker than 30 days and half take …read more
Source:: Top Agent