By Brett Ellis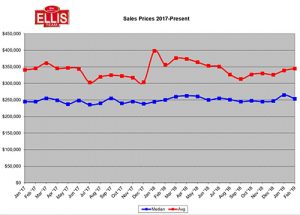 We track 12 major measures plus some other measures to evaluate health and direction of the local real estate market. 10 SW Florida real estate measures were negative in February, which is better than the 11 in January.
We look at things like closed sales, prices, time on market, inventory levels, pending inventory, time to sell, total money in motion, and others. It gives us a pretty good indicator of where the market is and where the market is headed. This is a blueprint for sellers on how to market their property today.
We're able to sit at the kitchen table and show sellers exactly where we are. Sellers armed with this information can make decisions that will insure a sale and put more money in their pocket at closing. Sellers who ignore key statistics generally sell for less while their home sits on the market longer. Some never sell at all, and that's a shame because people who list their home generally want to sell, and for top dollar.
We've still got a pretty good market for those that know their numbers. We have a good selection of buyers. Season has been good. …read more
Source:: Top Agent